FUNDED!!
A very sincere Thank You to everyone to funded this project.  Artwork will be getting drawn and records will be pressed as soon as possible.  Now if you're excuse me, I have 6 songs to write.  
We have a Kickstarter and here's why
Adam from Say-10 Records has a Kickstarter going right now to raise some money to release a limited double LP of our early stuff.  I should have mentioned this earlier (it expires in 48 hours), but here's why it exists.   Pressing records is a risky business these days, but it's a business that Adam is in and enjoys being a part of, and throughout the history of Say-10 he has always...
Two days after getting back from Fest 10 Jon texted me, "we need to talk."  Like so many other aspects of existing in a band, the anticipated subject matter of one of these "talks" was the same as if it had been in its more common context of a romantic relationship.  You know before you know but you have to wait before you know.  Conveniently already at a bar, I ordered another drink and...
Anonymous asked: yo guys. HUGE fan of your music! One of my fav bands for sure! just was wondering if Brett was ever a jehovahs witnesses cuz in a few songs it sounds like your singing about it and how ur not anymore?
Watch
Our friends over at These Numbers Have Faces have a put together a great new short promo video with a soundtrack provided by yours truly.   If you don't already, go support TNHF faces right now, right HERE. Oh, and if you never downloaded our unreleased song, Blank Slate, you can still do that on their site right HERE.
thecapncook asked: I've been looking everywhere for a copy of Fist Buried In Pockets on record. I just can't find it anywhere. Do you know where I could get my hands on a copy?
Last Minute Show Change!
So the bad news is that our show tomorrow (27, Sep. like how I wrote that in the Euro date first style?!) in Nijmegen is no longer happening.  Our apologies to the Dutch. The good news is that we are now playing a show in Göttingen at Theaterkeller with We Fade To Grey.  Come hang out. Also in the the good news category, earlier today in Leipzig Dan pulled off this impressive looking 5-0 without...
New tour dates posted in Indianapolis and...
Head over to the tour dates page and get all kinds of info and stuff (i.e., a link to the Facebook event page)!  
We were in Canada. We are now not in Canada.
In the interim we played some great shows.  Thanks to everyone that helped set one of those shows up or justified the setting up of one of those shows by attending.  You're all terrific. Then I took this picture of flowers in Quebec City, because I am very punk. Then our new friend Jaokim decided, after let's say "a few" drinks, that this poutine we had delivered at...
Attention Canadians!
I'm trying to live off of nothing but poutine for at least our short stay in Quebec.  It's the only French word I know.  It's the only French word I need to know.  Let's make this happen! Love,  Brett
Last Minute Show Help!?
Right now we have a few holes in our tour and so if you or someone you know could help fill those up with a show, we'd be quite grateful.   There's a The Riot Before shaped hole in these places on these dates: August 1st: Detroit area August 4th: Somewhere between (or not too far of a drive from somewhere between) Grand Rapids and Chicago August 9th: Somewhere between Louisville...
Tour Dates!!!
We're going on tour next week!  I just posted the dates over on our appropriately named "tour dates" page, and I tried to include a link to either the venue page or whatever Facebook event has been created for the show.   Check those out here: theriotbefore.tumblr.com/tour Reblog!  Tell your friends!  Help out/hang out! Thanks! -Brett
Gwar is our landlord.
Our practice space is in Gwar's workshop.  Which means two kinda awesome things: Gwar is our landlord We have to walk past all the cool stuff they're building just to get to band practice I don't think I quite understood just how much work goes into their costumes until I saw them close up, and saw the Gwar guys working on them a solid 12 hours a day.  Big plans for the...
Questions pertaining to the alleged citizenry of...
A few (precisely 6) questions:  Does anyone actually live in New Hampshire or Maine?  Do those people like watching punk rock bands?  Punk bands such as this one?  Does anyone know who sets up events where the alleged citizens of Maine or New Hampshire can watch The Riot Before play a show? Can that person email me at trbtouring@gmail.com? Isn't that person great? Thanks! -Brett
After 5 years and 500 shows I am in the unfortunate position of announcing that Freddy and Cory, our band's drummer and bass player, have decided to bring to an end their time with The Riot Before.  The decisions were made about a month ago, both independently and amicably.  There was a no big fight or incident that led to them choosing to leave, rather the culprit was exhaustion.  The...
Food Blog
Hey folks, sorry for not updating this in a while.  Gonna try to do that more.  I have been regularly posting on my food/tour blog about the last solo tour I went on.  Hit that up here: foodandgasoline.tumblr.com Thanks! Brett
1 tag
Europe...
Holy shit.
1 tag
1 tag
Comadre x The Mixtape 4
comadre: Comadre. "The Mixtape 4". featuring collaborations with: Atlas, Broadway Calls, Dead To Me, Ghostlimb, Glasses, P.O.S, and Trainwreck. DOWNLOAD RIGHT HERE. …please REPOST and REBLOG.
Fuck Merchants Auto
In the state of Virginia you are required by state law to get your vehicle inspected every year. They check things that have to do with safety. Brakes, lights, windsheild wipers, etc. Before we left for tour our van was due for inspection. It passed. But Merchants wanted to charge us 650 bucks for a radiator flush and to replace all the hoses that go to the radiator. Brett took the van to a...
1 tag
1 tag
"This venue is drunk."
– Freddy
"I wonder if we just blew that dumpster hippie's mind with how fast we..."
– Freddy
1 tag
Brett has a food blog
He will be updating it irregularly on tour.  Enjoy it right here.
1 tag
1 tag
"Instead of sleeping bag for this tour, I decided to bring a snuggie. I feel..."
– Freddy.
5 tags
Tour is done.
As said in an earlier post, this is the first tour we have booked by ourselves in a while.  And by "we" I mean me.  It's totally done.  As of today, I got the final email that filled the last date I was trying to book.  Goddamn it feels good.  All the stress and freaking out, is over. Check the first post for updated tour dates. See you on the road.
4 tags
Watch
Short animations done for P+P by Matt Frodsham.  Pretty fucking sweet.
5 tags
Watch
Here's a video Jon made from our spring tour with Cheap Girls.  It doesn't have much to do with us besides the fact that Jon is in our band.  It's mostly him being hammered, which makes for great viewing. 
1 tag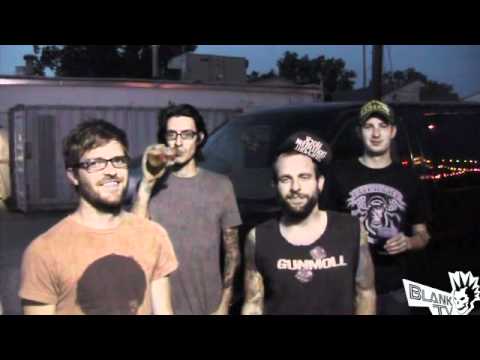 3 tags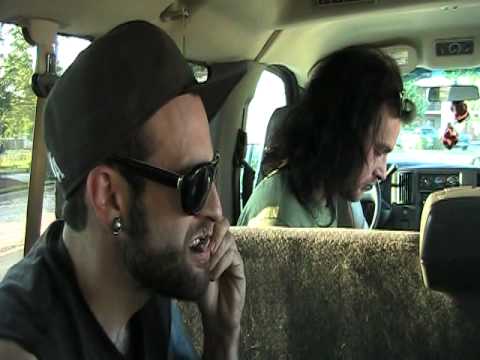 Tours: The Riot Before / Red City Radio →
The Riot Before have announced a tour supported by Red City Radio. The run ends with the band's upcoming appearance at The Fest 9.
3 tags